Visit Our Ford Finance Center in Casco, MI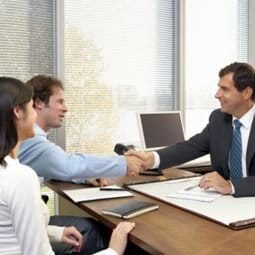 When it comes time to finance a car, there are many options available to consumers. You can go through your bank or work with a local lender, but the best option is often to work with the dealership. Here at Fred Grande Ford, we offer a variety of Ford financing and leasing options that will make it easy for you to get behind the wheel of your dream car.
Financing vs Leasing
There are benefits to financing and leasing a car from the dealership. When you finance a car, you'll have the opportunity to build equity in the vehicle.
Benefits of Financing
Owning a car: You can do what you want with the car once you pay it off. It becomes an asset instead of a liability.
Building equity: As you make payments on your loan, you'll build equity in the vehicle.
Potential trade-in value: If you decide to sell or trade-in your car near New Baltimore, you could potentially get more money for it because you own it outright.
Benefits of Leasing
Lower monthly payments: Because you're only paying for the depreciation of the vehicle during the lease term, your monthly payments will be lower than if you were to finance it.
Flexibility: At the end of your lease term, you can choose to buy the car, trade it in for a new one, or simply return it to the dealership.
Potential for lower repair costs: If something goes wrong with the car during your lease term, it's likely that the repairs will stay covered by the manufacturer's warranty.
Why Choose Our Ford Dealership Near Saint Clair, MI for Financing?
When you finance or lease a car from us, you'll enjoy several benefits, including:
A wide selection of vehicles to choose from: We have a large inventory of new and pre-owned cars, trucks, and SUVs for your journeys around New Haven, MI.
Flexible financing options: We offer a variety of financing and leasing options to fit your budget and needs.
A team of experts: Our experienced Ford financing team will work with you to find the best option for you.
Apply for Financing Today
If you're ready to finance a car, we encourage you to apply for financing through our dealership. Contact us or stop by our showroom near Algonac. We look forward to helping you get behind the wheel of your dream car.